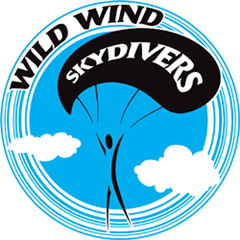 Let's Go Skydiving!
New to the sport? Are you on the fence?
It's hard to decide what the best part is about skydiving. Maybe it's the thrill of the jump. Maybe it's the one hundred twenty mile per hour decent? Maybe it's seeing the Earth's beauty from over a mile up without an engine or window in front of you. For some people, it may be just simply scratching it off the bucket list. Most skydivers will tell you all their best friends are skydivers. One thing is for sure, skydiving is one of the most memorable things you will ever do.
Most Skydiving centers offer only Tandem jumps. We specialize in Accelerated Freefall. This is even more exciting and just as safe as Tandem. An Accelerated Freefall consists of a student exitting the plane with two highly trained instructors holding onto the student on both sides until the opening parachute pulls the student from the instructors hands after a 35 to 60 second freefall. The student then flies his own high performance rectangular parachute to the landing area by following the instructors directions via radio. The entire jump and landing is filmed by an accompanying videographer and given to the student after the jump.
Skydiving is fun! See For Yourself!
Drop Zone Weather
Jump Calendar

Find out when and where Wild Wind will be performing demos. You can also view availability for student training and first-time jumpers.
Directions & Rules

Find out how to get to us, and learn what's allowed and not allowed at the airport that hosts our dropzone.